Lost Woods
Being a big fan of The Legend of Zelda series, I wanted to create a stylized render of Link on Epona in the Lost Woods. Perhaps this image takes place some time after the events of Majora's Mask. 3Ds Max and TyFlow for most of the environment and ZBrush for assets and character creation. < Back to main
Final image
3Ds Max, TyFlow, ZBrush, vRay, Nuke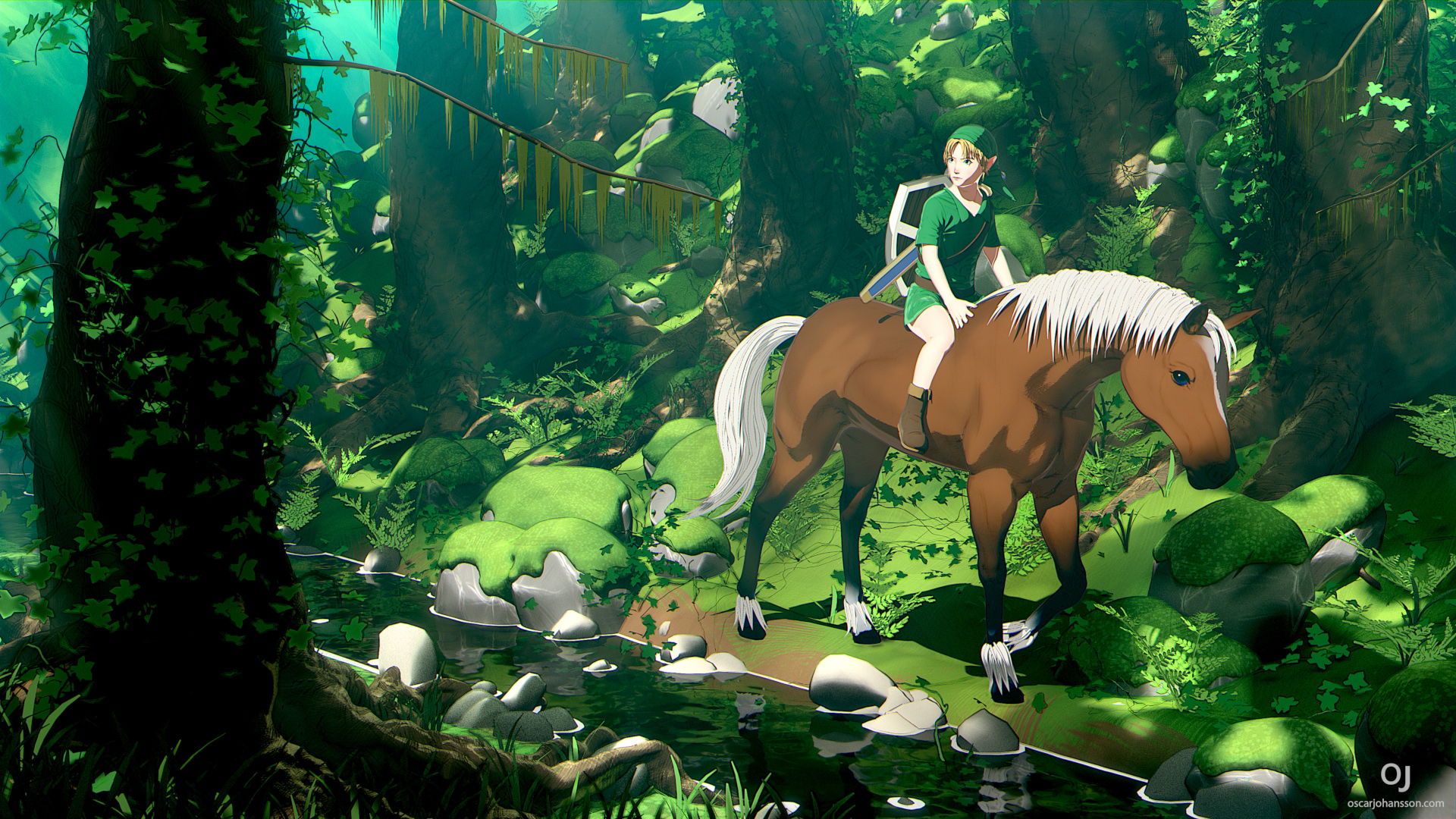 Breakdown
TyFlow for scattering and moss on the rocks as blob-mesh. Ivy Gen for the ivy of course.
Turn-table for characters
To get the toon look I basically put crushed fall-off shaders into the VRMaterial Self Illumination slot.
Link close-up toon shaded
3Ds Max, TyFlow, ZBrush, vRay, Nuke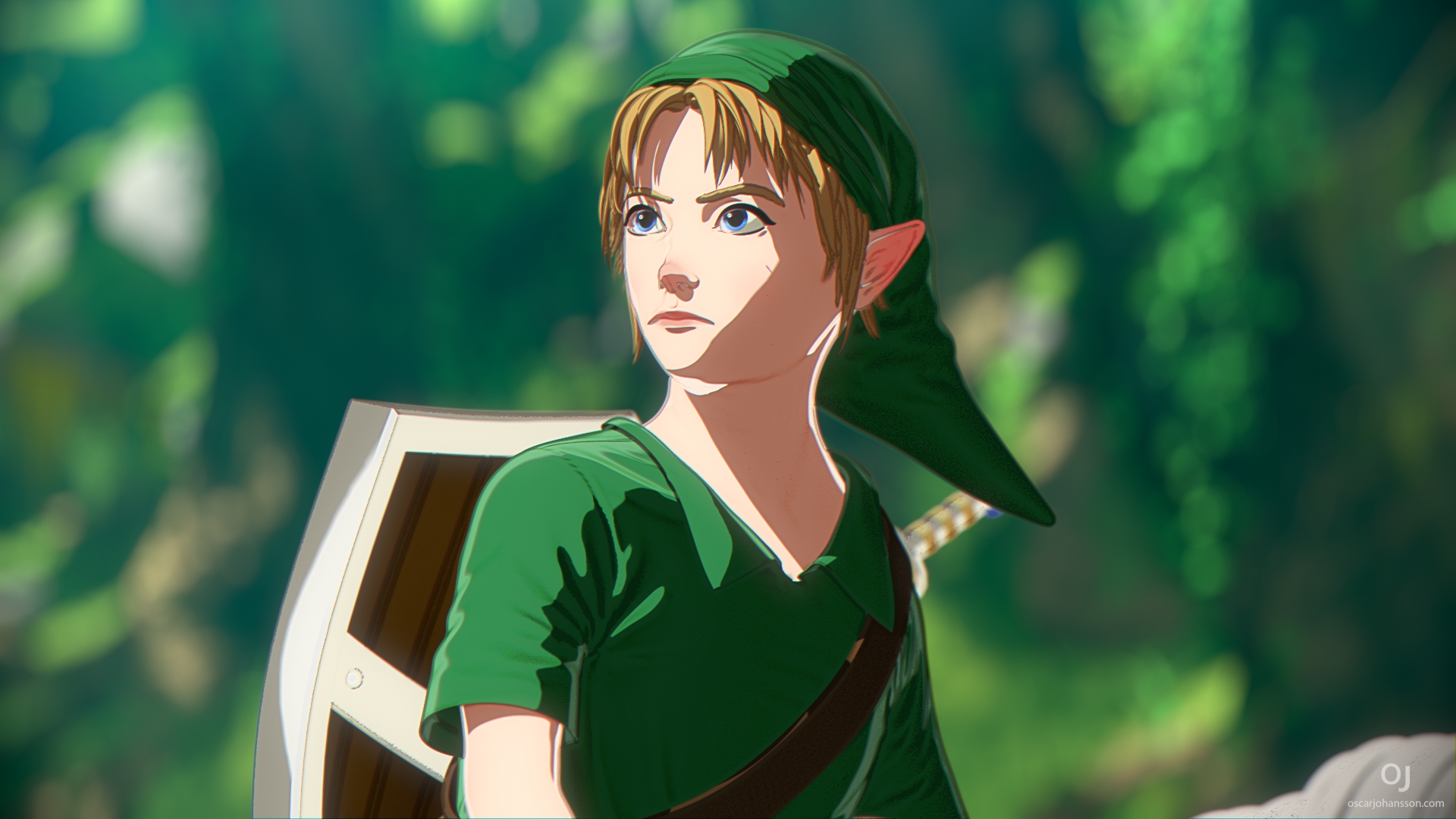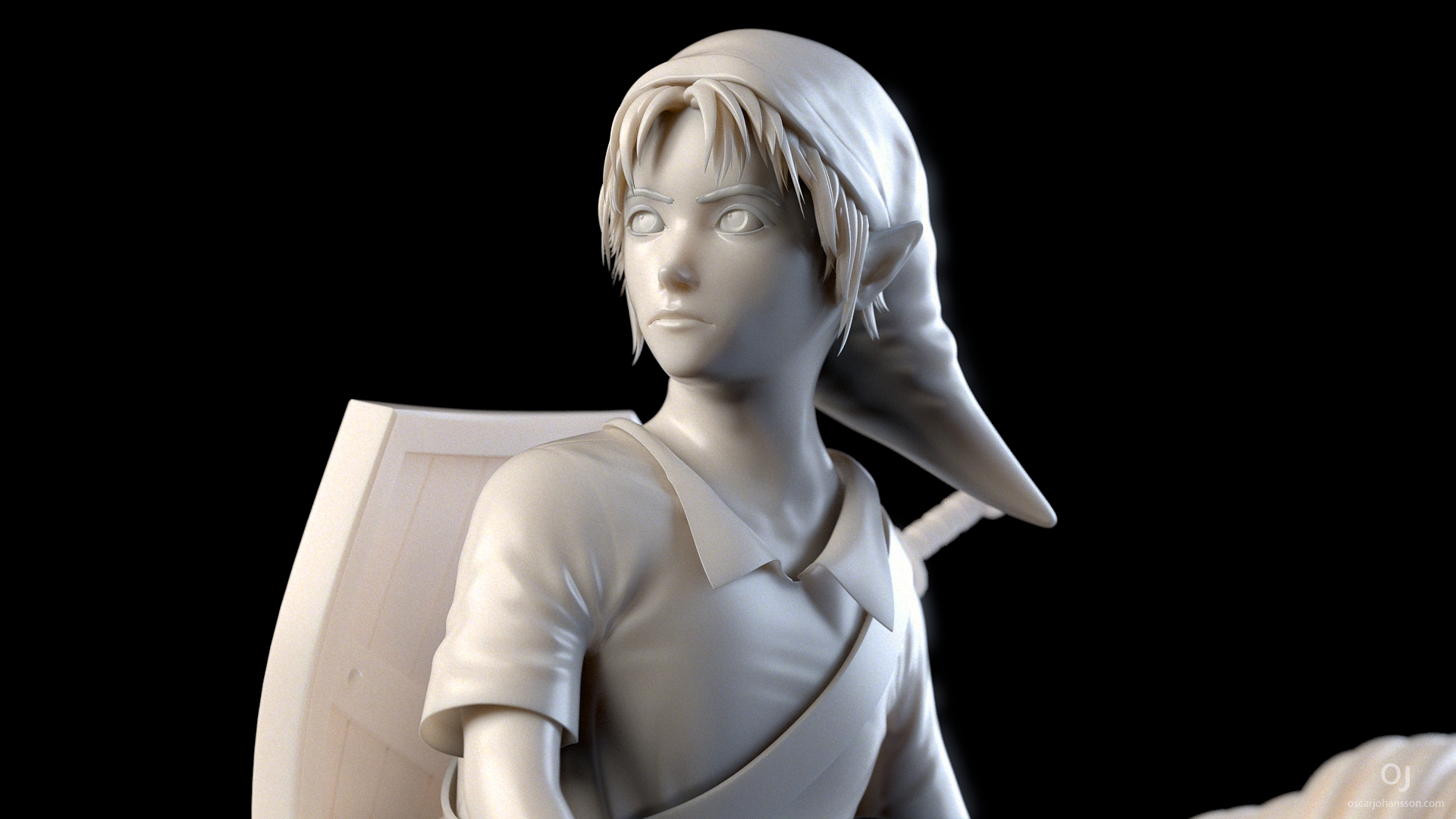 Character model renders
3Ds Max, ZBrush, vRay, Nuke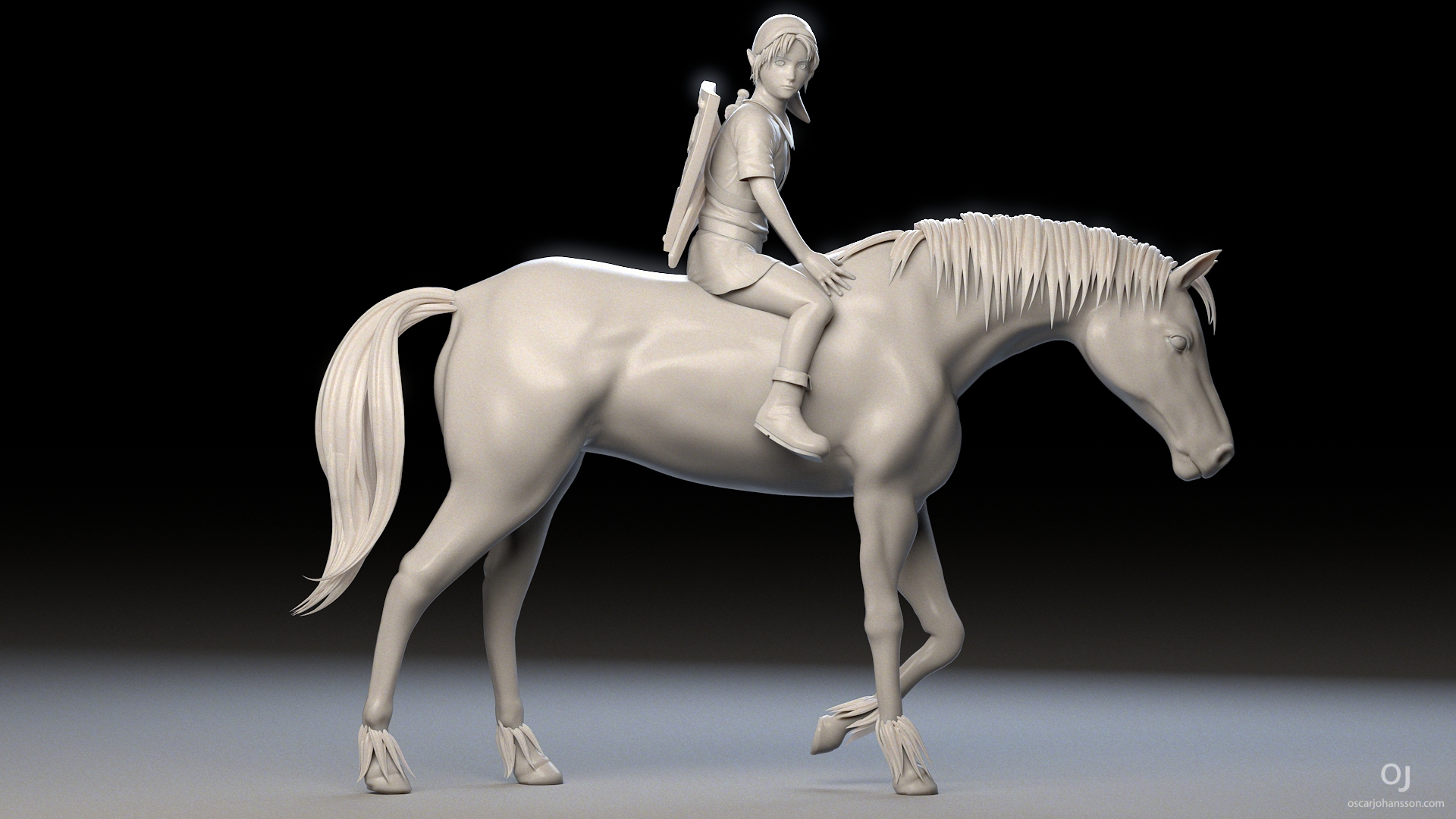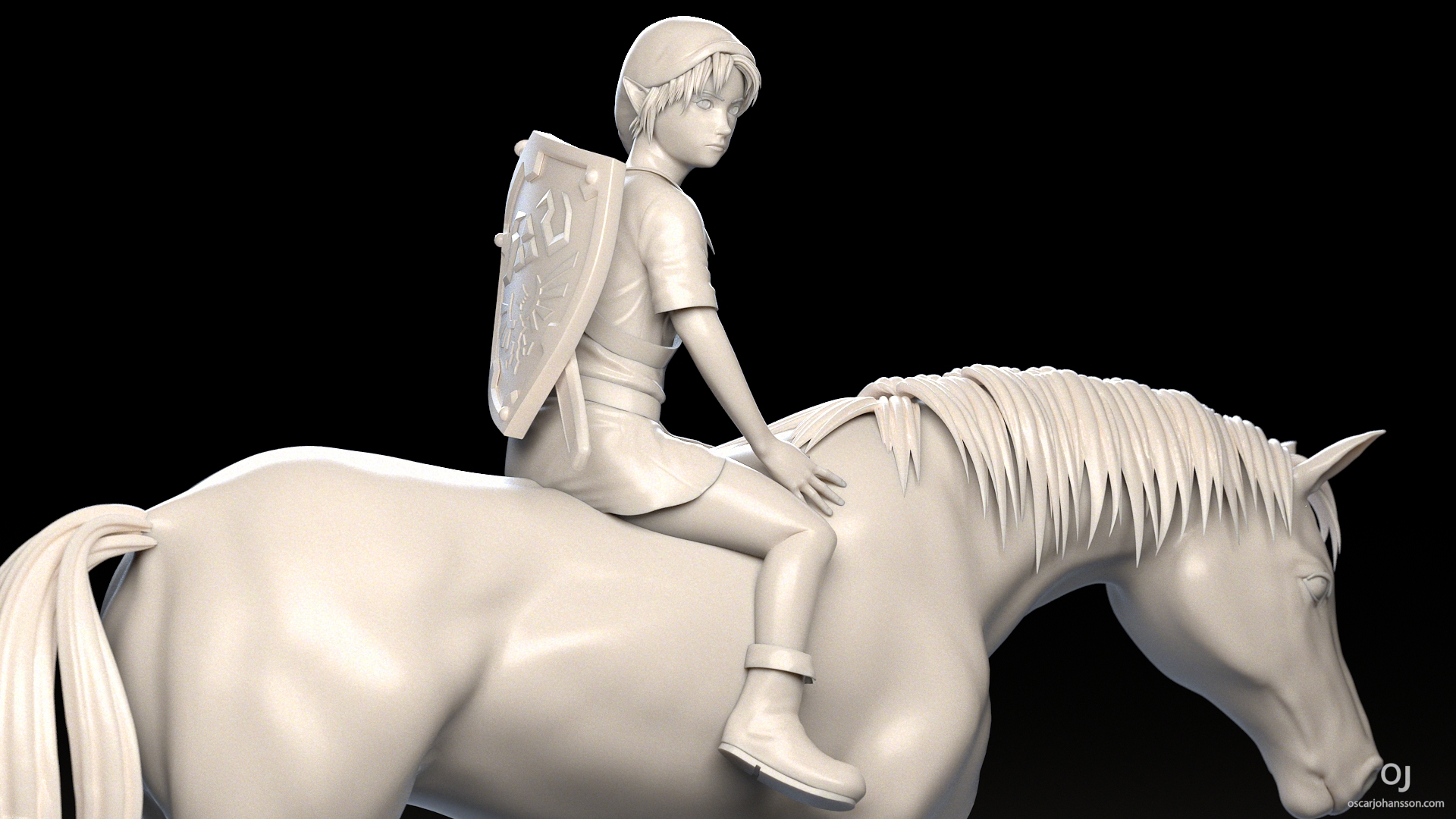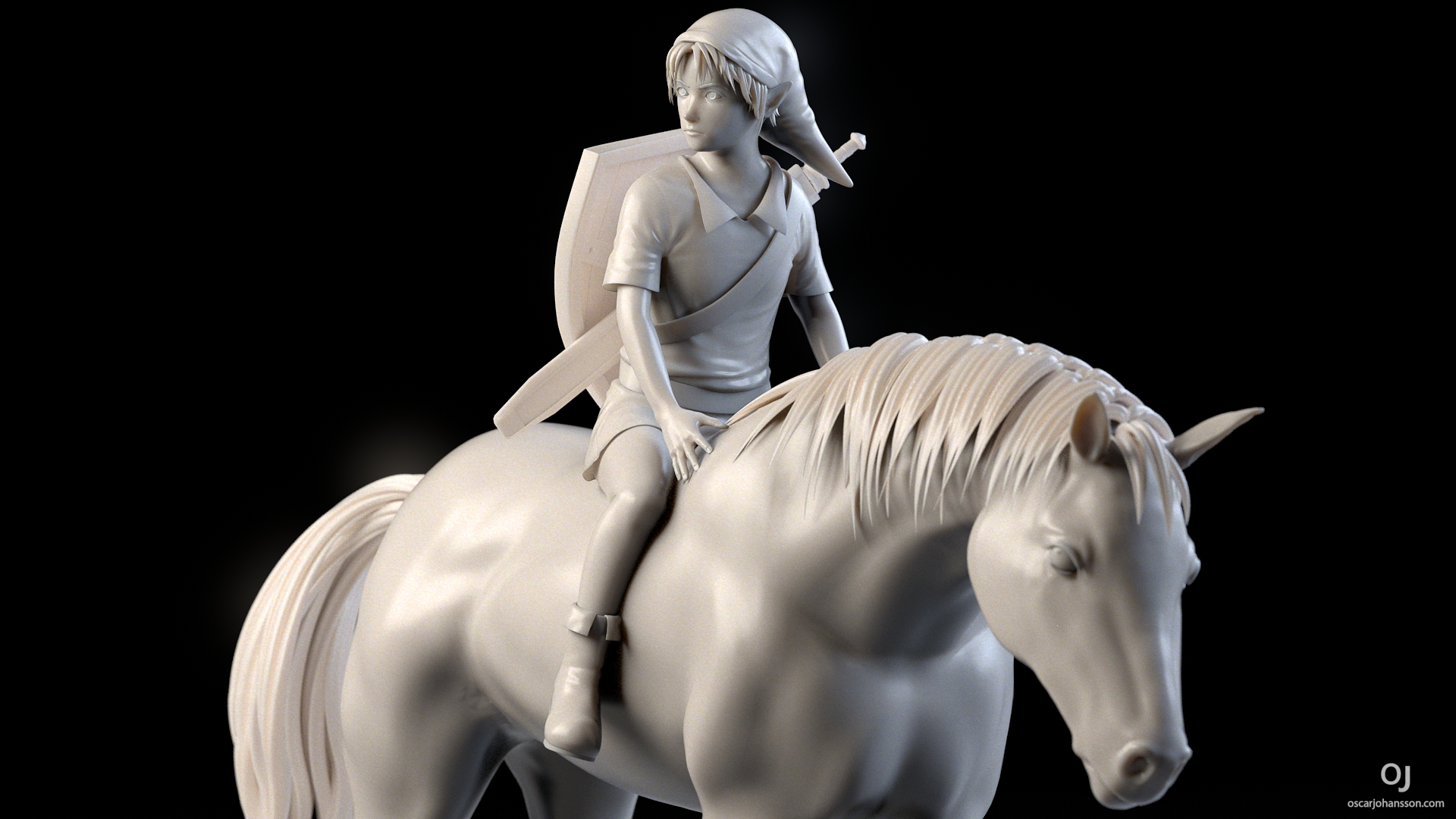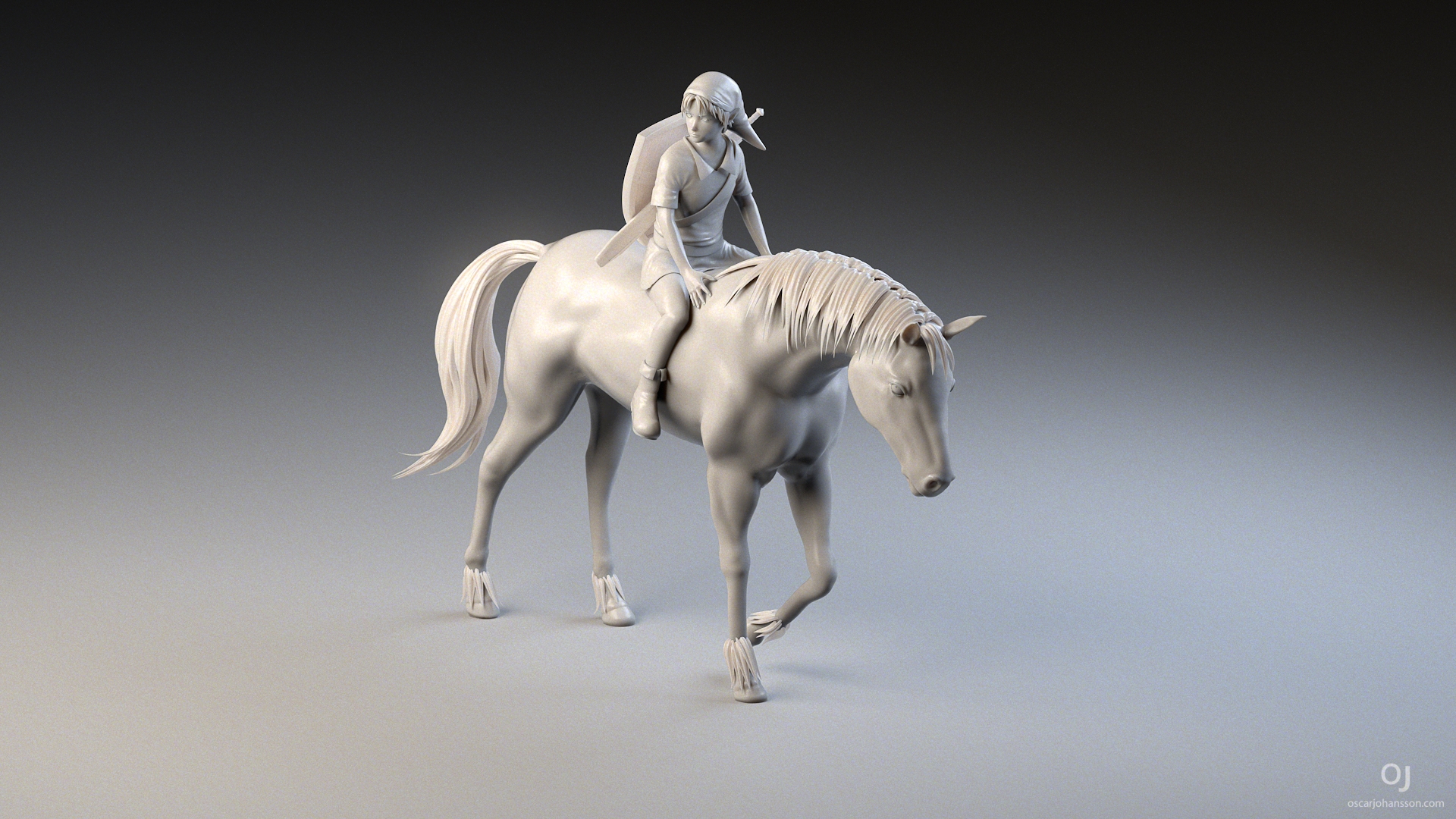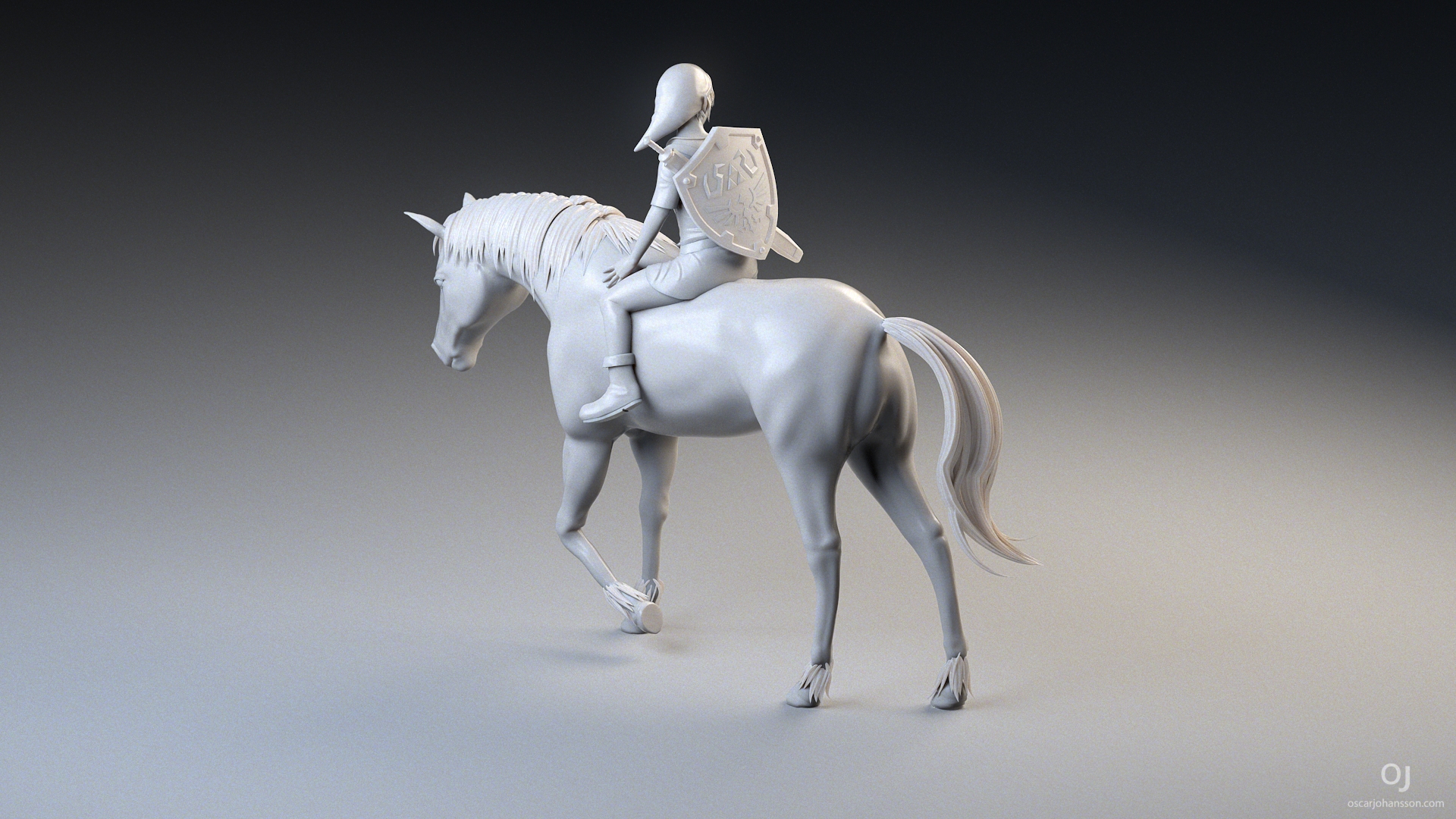 Viewport screenshots
ZBrush. Link was sculpted in pose.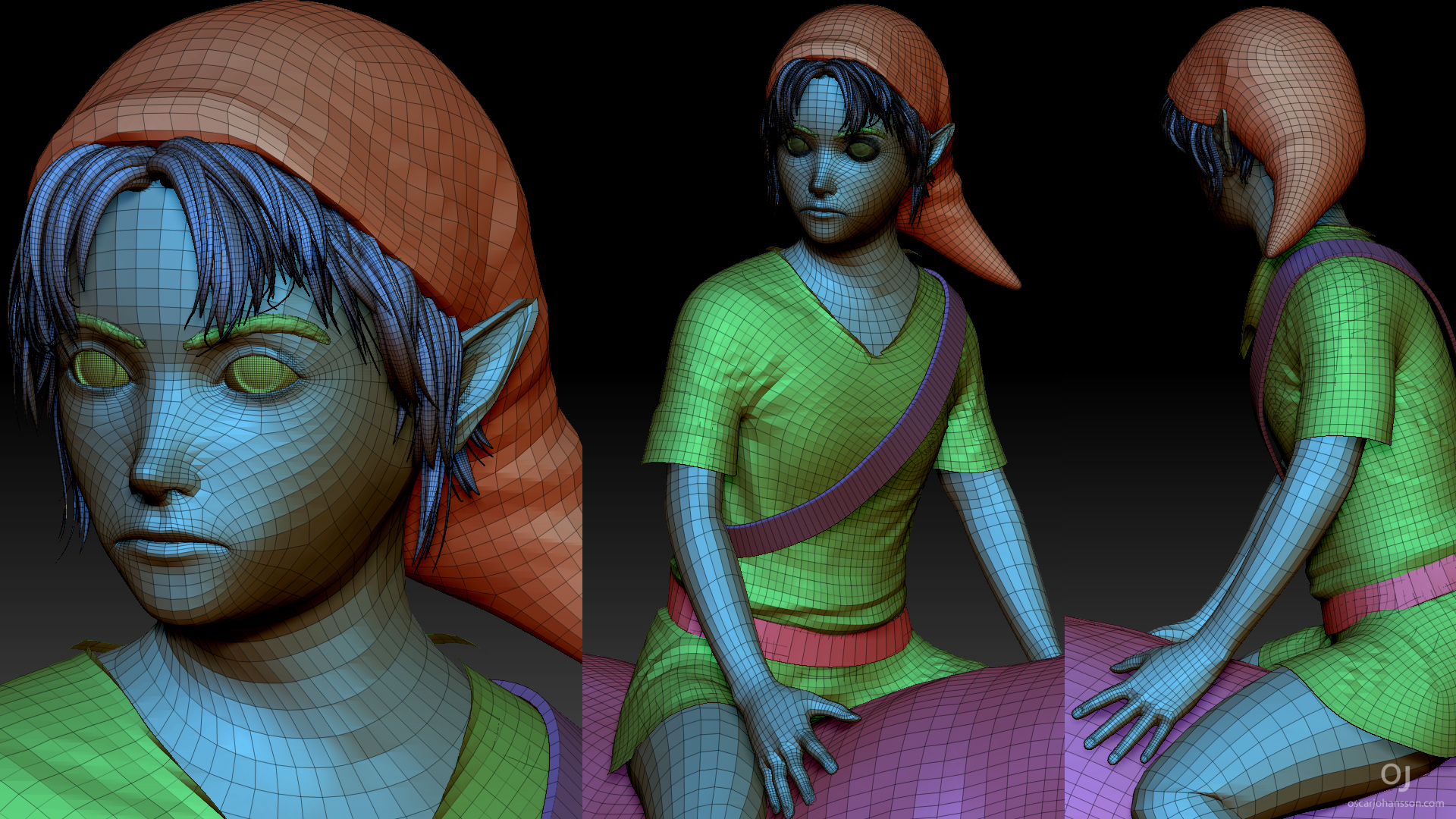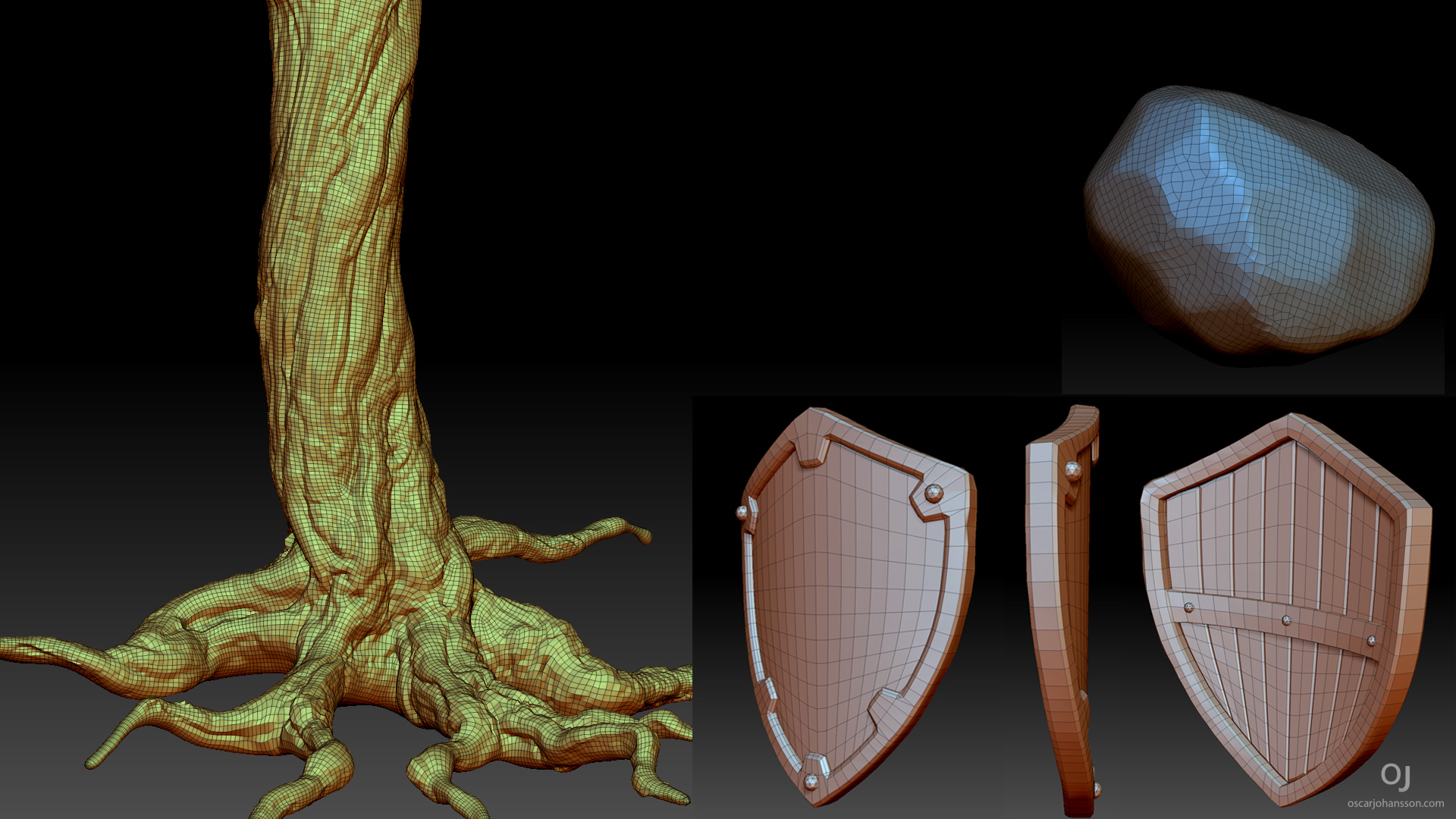 Max viewport
Render instancing in TyFlow allowed me to have a high poly-count in the scene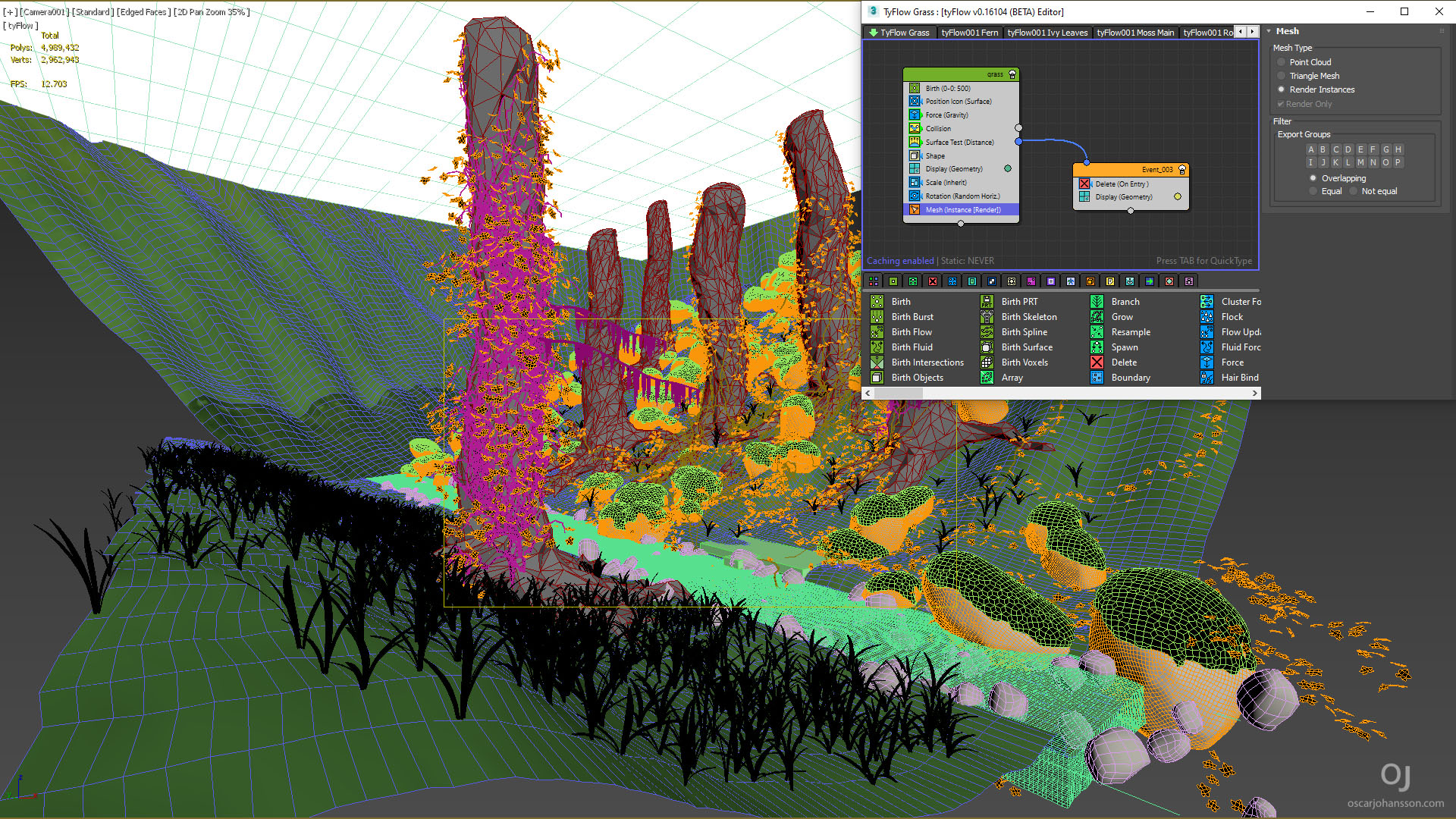 Experimented in Railclone for parametric ferns